Local Government
Town of Silver City
Silver Schools
Grant County
Grant County Fire Departments
Cobre Consolidated School District
Santa Clara
Bayard
Hurley
Gila Valley Library
Cliff School
---
Voting
Municipal Election: Tuesday, March 6, 2018
The March 2018 election will be for the seat of Mayor, for council representation for Districts 2 and 4, and Municipal Judge. More details about the municipal election deadlines, early and absentee voting, and polling places can be found on this page and the menu of Election Links on the Town of Silver City website.
A map of Town Council districts is available to view and download here.
As stated by the county clerk's office: "You may register to vote any time. In order to be eligible to vote in an election, your voter registration must be received by the Grant County Clerk no later than 5:00 p.m., 28 days prior to any election."  You can register at the County Clerk's office in the Grant County Administration Building, 1400 Highway 180 East, Silver City or at the NM Secretary of State's website. We have voter registration forms here at the library, too. More New Mexico election information can be found here: sos.state.nm.us.
View or download a map of the five county commissioner districts here: http://www.grantcountybeat.com/news/news-articles/27610-grant-county-map-five-commissioner-districts
View a sample of the ballot for your districts by looking it up here: https://portal.sos.state.nm.us/OVR/WebPages/SampleBallot.aspx
To find more information about registering to vote, ballots, absentee voting, and polling places, try these sites:
Grant County Clerk: http://www.grantcountynm.com/grant_county_nm_info.php?CID=372
New Mexico Secretary of State: http://www.sos.state.nm.us/
New Mexico Motor Vehicle Division voter registration FAQs: http://www.mvd.newmexico.gov/FAQs/Pages/Register-to-vote-at-the-MVD.aspx
New Mexico Voter View (search for your voter registration record): https://voterview.state.nm.us/
Vote411.org nation-wide tool for voter preparation: http://vote411.org
To learn about the candidates, try these sites:
Ballotpedia New Mexico page (browse their NM info or search for candidates in the box at the top): http://ballotpedia.org/New_Mexico
New Mexico legislature site (view the records of legislators currently in office, and examine bills): http://www.nmlegis.gov/
Grant County Beat's election coverage
Project Vote Smart: http://votesmart.org/
GovTrack for tracking bills through Congress and viewing representatives' voting records: https://www.govtrack.us/
To learn about campaign financing, identify donors, and learn about lobbying:
Federal Election Commission campaign finance reports and data: http://www.fec.gov/disclosure.shtml
Lobbying disclosure by the Office of the Clerk of the U.S. House of Representatives: http://lobbyingdisclosure.house.gov/
Search for campaign contributions, lobbyists, politicians, PACs, and more: http://www.opensecrets.org/
National Institute on Money in State Politics: http://followthemoney.org/
Data and maps showing spending on politicians' campaigns: http://maplight.org/
More tools for government transparency: https://sunlightfoundation.com/tools/
To research government policy issues and regulations:
Follow the Grant County Prospectors, whose annual legislative forums highlight regional needs for the state senators and representatives: https://grantcountyprospectors.org/
Released Congressional Research Service Reports (members of Congress use these to help make legislative decisions): http://digital.library.unt.edu/explore/collections/CRSR Other sources for these documents: https://lib.law.washington.edu/content/guides/crs
Learn about federal executive branch regulations and comment on proposed regulations: http://www.regulations.gov
---
Taxes
To prepare for filing your 2017 tax return, take a look at irs.gov/getready!
You can download tax forms here: http://www.irs.gov/Forms-&-Pubs.
New Mexico personal income tax forms can be found here: http://www.tax.newmexico.gov/forms-publications.aspx
Paper New Mexico tax forms are currently available in the library near the front desk. A 2017 federal tax guide is available at the front desk for reference. This guide may not be removed from the library.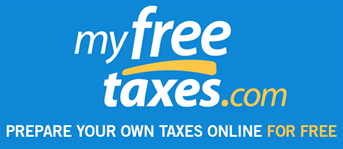 Please consider filing your taxes online at http://www.irs.gov/Filing for federal and https://tap.state.nm.us/tap/_/ for New Mexico. You can receive your refund more quickly that way. The United Way offers free tax filing with expert assistance at myfreetaxes.com.
The AARP free tax assistance program for low-to-moderate income taxpayers begins February 6. Sign-up forms are available at the library information desk. After receiving your sign-up form, the AARP may take one to three weeks to call you to make the appointment. The tax preparation will be happening on Tuesdays and Wednesdays at Watts Hall.
Information about Tax Help New Mexico, offered in collaboration with Western New Mexico University business students, is available at sb.wnmu.edu/tax.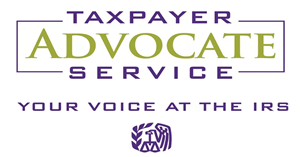 The Taxpayer Advocate Service is an independent organization within the IRS that helps with tax problems: https://taxpayeradvocate.irs.gov/
The Wheels for Wishes nonprofit organization has created a calculator to estimate the size of tax deductions you may be able to claim for charitable donations: http://www.wheelsforwishes.org/tax-savings-donation-calculator/