To receive updates about activities at the library, click here to join the email list(s).
This year we're hosting summer events for adults! No registration necessary to attend the activities listed below. To enter prize drawings, stop by the library front desk to sign up. Adults can submit book reviews, complete puzzles, and participate online on the library's Facebook page to enter weekly prize drawings. There will also be end-of-summer grand prize drawings! Download the Adult Summer Reading Program instructions to learn how it works: Adult_SummerProgramInstructions (PDF, 201KB)
Adult_BookReviewForms (PDF, 288KB)
First puzzle (released June 13): AdultSRP_ToolWordSearch (PDF, 191KB)
Second puzzle (released June 20): AdultSRP_ArchitecturalWondersCrossword (PDF, 165KB)
Third puzzle (released July 5): AdultSRP_CountryWordSearch (PDF, 218KB)
Fourth, final puzzle (released July 14): AdultSRP_USBuildingLandmarkQuiz (PDF, 316KB)
Adult_EventsFlyer (PDF, 523KB)
Crafting Day–for adults!
Tuesday, June 20, 2017, 4:00-5:30pm
Has it been a long time since you flexed your creative muscles? Do you find relaxation in coloring books?  Are you longing for an excuse to break out the glue sticks, scissors, and markers? Join us for a special crafting time for grown-ups!
—Create your own small books
—Design duct tape accessories like roses, bracelets, wallets, phone covers, coasters…
—Paint rocks for a social media "scavenger hunt"
—Try out 3D drawing software on the library laptops
We'll show you how!
Geek Out Day
Tuesday, July 11, 2017, 4:00-5:30pm
Let out your inner tech geek! Experiment and play around with robots, coding, image editing, 3D drawing, electrical circuits, and soldering. We'll show you how! Chat with us about the things you like to hack, make, and do.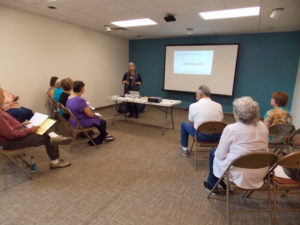 Click here for information about technology training.
All events are free, open to the public, and hosted at the Silver City Public Library, 515 W. College Avenue, Silver City.