To receive updates about activities at the library, click here to join the email list(s).
Spring 2018 Concert Series
The library's free concert series is made possible by the Friends of the Library!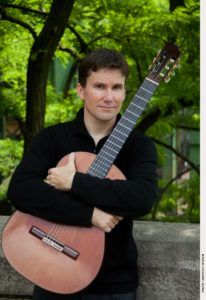 Friday, March 2, 6:00pm
Peter Fletcher, classical guitarist
Peter Fletcher is a classical guitarist based in Detroit and New York City. His recordings on the Centaur Records and Towerhill Recordings labels have been critically acclaimed. Peter offers an audience friendly, solo recital featuring repertoire that runs the gamut from the Renaissance Period through the 20th Century. peterfletcher.com
Friday, March 16, 6:00pm
Hungrytown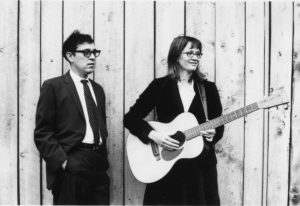 Rebecca Hall and Ken Anderson–otherwise known as the folk duo Hungrytown–have earned a reputation for the quality and authenticity of their songwriting. They released their first CD, Hungrytown, in 2008; Any Forgotten Thing in 2011; and Further West in 2015. Hungrytown's music has received extensive radio airplay worldwide and has appeared on several television shows, including Comedy Central's The Daily Show, IFC's Portlandia and Netflix's Lady Dynamite. hungrytown.net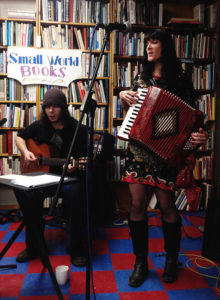 Friday, April 6, 6:00pm
Auld Lang Syne
Hailing from Rochester, NY, Auld Lang Syne (Timothy and Kathy Dick) has built a reputation for crafting lyrically incisive songs, firmly rooted in the earth, yet backed by arrangements which are utterly transcendent. The indie-folk duo has released four full-length albums: Midnight Folly (2009), There Are Roots Below (2014), Last of the Honeybees (2015), and Positively Phototactic (2017).
The concerts are free thanks to the support of the Friends of the Library. Seating is limited and will be on a first-come, first-seated basis. Doors will open at 5:30pm, 30 minutes before performance time.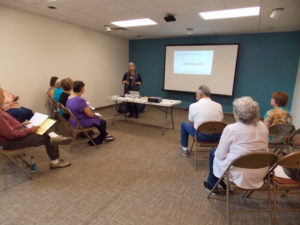 Click here for information about technology training.
All events are free, open to the public, and hosted at the Silver City Public Library, 515 W. College Avenue, Silver City.