Support for writers:
Southwest Festival of the Written Word In addition to organizing a biennial Festival, this group gathers and connects local writers for support, workshops, and more. This includes supportive writing groups:
The Creative Writing Group at WNMU is open to everyone. They provide a space for writers to have their work read and reviewed by other writers. Most participants are working towards making their work publishable or performable. The Creative Writing Group meets the first and third Tuesdays of every month, 6 p.m. in the Kennedy Puentes Room at the WNMU Miller Library. Participants should bring 10 copies of their poetry, fiction, memoir or creative non-fiction (5-7 minutes' worth of reading) to distribute to the group.
Gilawriters is another supportive group for writers. They are open to the public and meet every Wednesday, 2:00-4:00pm at the Food Co-op Market Cafe Community Room at 615 North Bullard Street. The meetings include writing periods that last 10-15 minutes, and everyone is invited to share their work, if they wish. Writers can keep their work to themselves if they prefer, and the privacy of the writers in the group is protected. Writers can receive feedback about what their writing effectively communicates, without negatives. Gilawriters is sponsored by the Southwest Festival of the Written Word. For more information contact Trish at 575-534-0207.
The River Trip Poetry Group launched on December 13, 2016. Both seasoned and emerging poets are invited to participate in this ongoing experiential poetry group meeting on 2nd Tuesdays, 10 to 11:30 am at Yankie Creek Coffee House (Yankie Street at Texas Street in Silver City, NM). The group, sponsored by the River Chapter of New Mexico State Poetry Society, is open to all who enjoy a supportive and engaging environment in which to make connections, hone skills and share their literary art. The focus of these sessions is on both writing and reading. Writing exercises are offered by rotating facilitators selected within the group. All poetry forms are welcome. Organizers of this group are Elise Stuart (the Poet Laureate of Silver City) and Stewart S. Warren (author and drifter).

Current poet laureate of Silver City: Elise Stuart
WNMU Writing Center in the Miller Library. Visit this page for the center's phone number and for style tips.
WNMU Writing Across the Curriculum is a collaborative effort to teach writing skills, offer writing-intensive classes, and support students in writing.

National Novel Writing Month "National Novel Writing Month is a fun, seat-of-your-pants approach to novel writing. Participants begin writing on November 1. The goal is to write a 50,000-word (approximately 175-page) novel by 11:59:59 PM on November 30."
Ways to get your writing "out there":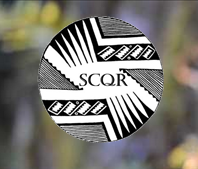 Silver City Quarterly Review literary magazine published in January, April, July, and October  that spotlights local authors in Silver City and southwestern New Mexico. To contribute, authors are requested to submit short original works of less than 1000 words. This can include fiction, non-fiction, poetry, a chapter from a novel or a review of another author's published works. Authors retain full rights of any unpublished works.
Madam Millie Press literary/visual arts magazine that plans to publish five print editions and an online version in 2016. Their goal is to provide upcoming young professionals and artists a space to exercise their freedom of speech, creative skills, and an outlet to express themselves. They are looking for two graphic designers, two prose editors, two poetry editors, and two photo editors to launch the project, and they encourage students to contribute.
Thank you to Beate Sigriddaughter for providing this list of places to submit work:
Avenues for self-publishing and services that help writers publish are listed in our two-page guide, which can be downloaded here: Self Publishing Resources