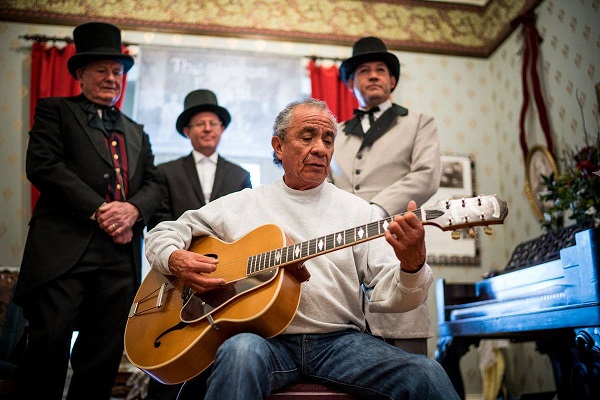 The Silver City Public Library is pleased to host Danny Cordova as part of its free concert series on Friday, March 1, 6:00pm. Cordova, a life-long resident of our area, learned his broad repertoire of songs by listening to them, often on the radio as a child. Over time, he has enjoyed "jazzing them up a little," and he is known for the sweetness of his adaptations. His repertoire includes traditional Latin tunes from Mexico, Cuba, and elsewhere, played with his own twist, as well as jazz and country music. Cordova will also share history and stories about growing up in Grant County.
The concerts are free and open to the public thanks to the generous support of the Friends of the Library.
Seating is limited and will be on a first-come, first-seated basis. Doors will open at 5:30pm, 30 minutes before performance time.
The final concert in the series will be an educational performance by Chuy Martinez, presented by the New Mexico Humanities Council on Tuesday, April 2, 6:00pm.