The Silver City Public Library has made adjustments to its mobile internet hotspot lending program to increase the availability of hotspots to a larger number of community members. The changes will take effect starting September 18, 2017.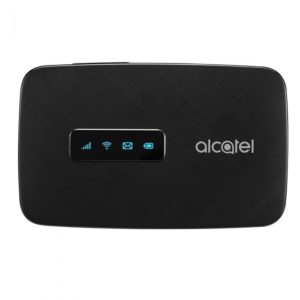 First of all, starting on September 18 community members will be able to reserve two of the library's hotspots ahead of time. The library will hold the device for the reserving person for 7 days so that they have time to pick it up. "Since we began the hotspot lending program last winter, we have received a very large number of phone calls asking about hotspot availability and whether hotspots can be reserved," explained Lillian Galloway, programming and outreach librarian. "We are glad that we can now make it easier for community members to borrow hotspots by allowing some of the devices to be reserved."
Since the hotspot lending program began in December 2016, the library has limited hotspot borrowing to one hotspot per household at any given time. Starting September 18, each household will be asked to wait three weeks after borrowing a hotspot to borrow one again.
The library will also make some adjustments to the fees listed on the hotspot borrowing agreement, including the device replacement fee. Anyone who borrows a hotspot is asked to read and sign the hotspot agreement.
Library wireless internet hotspots can be borrowed by any adult age 18 or older with a library card in good standing. The hotspots connect to the internet via the T-Mobile cell network. "The hotspot lending program has been extremely popular. I can tell that the hotspots fill a need in our community because some people tell me that they need to borrow one in order to do homework, complete an application or test, or accomplish other tasks using computers that they have at home," said Galloway. "I sincerely appreciate all hotspot borrowers' assistance in making this shared resource easy to access for every member of the community."