There will be an Open Lab today, Tuesday, August 8, 3:30-5:30pm for anyone to come practice computer skills and ask questions. Try out tablets and other devices provided by the library. Bring your own laptop or mobile device for troubleshooting. Knowledgeable library staff and volunteers will be available to assist. This event is free and located at the Silver City Public Library, 515 W. College Avenue on the corner of College and Cooper Street in Silver City.
Technology training at the library is an ongoing service that began with the Digital Literacy Training: 21st Century Skills for a Sustainable Grant County project, March 2014 to March 2015. The project was funded by a $15,000 grant from the Freeport-McMoran Community Investment Fund. The partnership involved the Silver City Public Library, the Bayard Public Library, WNMU Adult Education Services, the New Mexico Small Business Development Center, New Mexico Workforce Connection, Literacy Link – Leamos, and the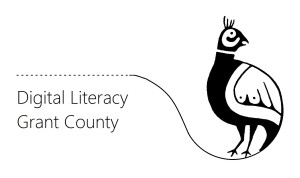 Silver City Arts and Cultural District. The library continues to build on the partnerships forged, lessons learned, and feedback gathered during the first project year. We will continue to promote the development of the technology skills that are essential for economic growth, and increase the capacity of citizens to fully engage in the community, access needed services, and participate in educational opportunities. For more information, contact Lillian Galloway at the Silver City Public Library, 575-538-3672 or ref@silvercitymail.com.
Resources
Resources and Tutorials for Learning Technology:
Directory of resources you can find on the internet: http://everyoneon.org/knowledge-center/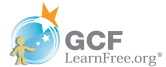 GCF Learn Free: gcflearnfree.org/technology
DigitalLearn computer tutorials: http://digitallearn.org
TechBoomers tutorials for using popular websites: https://techboomers.com/
New technology user tutorial: http://tech.tln.lib.mi.us/tutor/intro2.htm
ReadWest Computer Literacy Program: https://sites.google.com/a/readwest.org/readwest-clp/home
DigitalLiteracy.gov computer tutorials: http://www.digitalliteracy.gov/content/learner
SeniorNet: www.seniornet.org "SeniorNet's mission is to provide older adults education for and access to computer technologies to enhance their lives and enable them to share their knowledge and wisdom."
SeniorNet exercises for using a mouse: http://www.seniornet.org/howto/mouseexercises/mousepractice.html
Information about Protecting Your Privacy, On and Offline:
Virtual Privacy Lab by San Jose Public Library: https://www.sjpl.org/privacy
Guidance for online security and privacy: http://www.onguardonline.gov/
Privacy education by PeopleSmart (a for-profit database company): http://www.peoplesmart.com/privacy-education