The Silver City Public Library seeks a teen intern to help out during the 2017 summer reading program! Applicants must be at least 16 years old and enrolled in high school or home school equivalent. The intern will work with the children's/youth services librarian to provide service to the community during the summer reading program. They will assist with events, prize distribution, shelving and collection maintenance, and other behind-the-scenes library tasks. They will also get experience with evaluating the summer reading program at the end of the summer.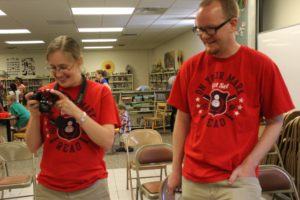 This is a good opportunity to build experience with mentoring children of a variety of ages, implementing large public programs, using "makerspace" activities to help people learn, and more. The intern will learn about the inner workings of a public library and about technologies like robotics and coding.
For more information contact Chris Baumgarn at 575-538-3672 or ref@silvercitymail.com.