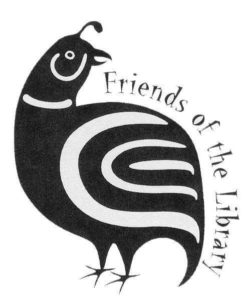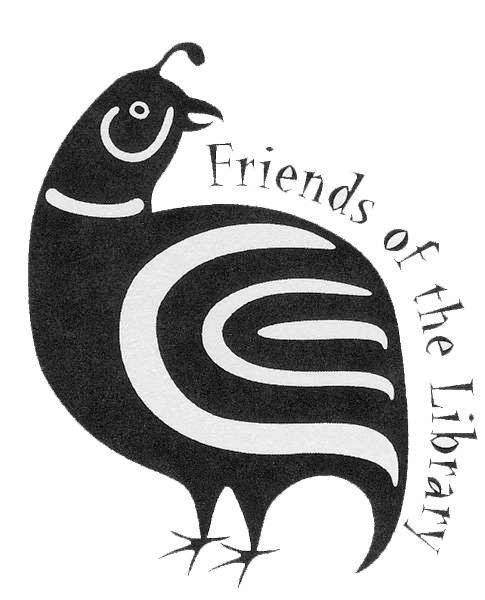 Spring means much more than daylight savings time kick-in and Juniper trees getting ready to disperse pollen on the March winds; it means it's time for the Silver City Friends of the Library (FOL) Spring Book Sale on Saturday, March 11 from 10:00am-2:00pm, at the FOL Bookstore, 1510 Market Street–in the big yard on Market Street across from Cheyenne Street, six blocks west of the Habitat for Humanity Restore yard.
Everyone is invited to come wander amongst the full shelves of quality books and to purchase as many volumes as they want. You do not have to be a member of the Friends of the Library to purchase any of our books.
"Since the successful December book sale, the Bookstore has received donations of hundreds of books to replenish our shelves and a large percentage are in high quality condition," said Barbara Guber, FOL Bookstore manager.  "The Bookstore is designed to help book lovers find printed and electronic media treasures to own and to give as gifts."
With the arrival of Spring, come the celebrations of National Women's History Month in March and National Poetry Month in April and the FOL Bookstore is ready to provide readers with outstanding selections of books which highlight these topics.  Biographies, memoirs, and histories that focus on the contributions of women in history and contemporary society can be found on the Women's History shelves near the front of the store.  "To honor poetry, Elise Stuart, Silver City's Poet Laureate, has created a display of books on how to write poetry for children and adults.  This is in addition to the wonderful selection of poetry anthologies and collections by famous poets that the Bookstore regularly maintains," Guber said.
"Another special display," continued Guber, " features rare, 1st editions and collectible books.  Priced at a fraction of what they would cost new are a number of collectible book sets on history, art, and reference material.  There is also our largest collection yet of books for toddlers, picture books, easy readers, chapter books, and books for adolescents and young adults.  A superb selection of "coffee table" books on art, history, outdoors, photography, travel, and other topics is also available. "
Separate displays are arranged throughout the Bookstore for over fifty individual authors.  These are in addition to displays of more than thirty different categories– fiction (including romance, sci-fi, fantasy, mystery, military, historical, westerns, action/adventure, horror, paranormal) and non-fiction (including literary classics, plays, poetry, world history, American history, Native American history, biographies, memoirs, human behavior, religion, travel, music, gardening, landscaping, cookbooks, food writing, archaeology, architecture, DIY, animals, ranching, automotive, arts and crafts). The FOL Bookstore has separate sections for large print books, as well as a large section of books for education and home schooling.
Inside the Bookstore, hardback and trade paperback books are priced at $1.00 each and paperbacks at $0.50 each.  In some individual cases, books may be priced higher.  Clearance items sales take place in the FOL parking lot where visitors can purchase a bag of books (special bags are provided in the parking lot) at $2.00 per bag.  Sets of books in the parking lot are priced significantly lower than value or retail cost.
The Friends of the Library accepts donations of books from the public and uses these donations to raise funds to support the Silver City Library's programs and activities.
Come out on a crisp and brisk Saturday, March 11, to browse the Friends of the Library Bookstore, purchase wonderful volumes of reading material, and support the Silver City Library and the Silver City Friends of the Library.
Mark your calendars for the future FOL book sales on Saturdays, May 13 and September 9. For information about the Friends of the Library, contact folsilvercitynm@gmail.com