We would like to thank Dede Feldman for visiting the library last week to inform us all about the workings of the New Mexico Legislature. Forty two community members joined us for an interesting and educational presentation. As the former senator mentioned, nmlegis.gov is a resource to see what is happening during the legislative session. You can identify you state senator and representative here. Feldman also suggested that citizens keep up with legislative actions in the Santa Fe New Mexican, other New Mexico newspapers (Silver City Daily Press, Silver City Sun-News), and other media like KRWG's In Focus program.

When a community member needs to research issues that come up in state or national government decision-making, the New Mexico State Library's El Portal can be a useful resource. Articles, reference e-books, and other media that are usually not freely available online can be accessed for free through El Portal. If you would like to learn more about how to use this resource, the staff at the Silver City Public Library are happy to assist.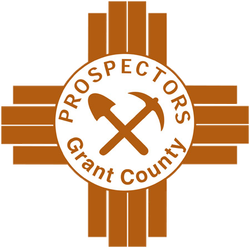 If you are interested in getting more directly involved, you may want to attend the Grant County Prospectors kickoff event at Little Toad Creek (200 N. Bullard in Silver City) on Thursday, January 26. The gathering will begin at 5:30pm, and the official meeting will start at 6:00pm. The Prospectors are a group of local leaders who present Grant County's needs to our representatives and the legislature. At the kickoff event, they will present their issues of concern brochure and make plans for Grant County Day at the legislature (which will be February 1).
More helpful websites for following local, state, and national government can be found here.