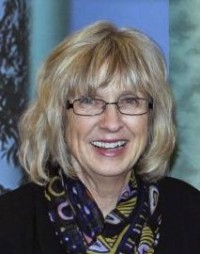 The Silver City Public Library will be hosting a special presentation about the history and inner workings of the New Mexico Legislature on Tuesday, January 17, 2017, 4:00pm. The presentation will be given by Dede Feldman, former New Mexico senator from Albuquerque's near North Valley (1997-2012), and now the author of a book about her experiences. This event is free and open to the public, thanks to the sponsorship of the New Mexico Humanities Council, the New Mexico Department of Cultural Affairs, and the Friends of the Silver City Public Library.
As Feldman explains, our citizens' legislature is a reflection of the state's history—the divide between the rural and urban lifestyles, the unique mix of ethnic groups, and the personal and familial connections at the heart of a small state. Spanish might be spoken in the hallways of the Roundhouse as much as English, and Native American issues are often pivotal. Feldman's talk illustrates this culture with tales of heroes, villains, unlikely alliances, special interests, and successful advocates—informed by her 16 years in the legislature. Knowledge of historical antecedents and contemporary history allows citizens to place each session of the legislature in perspective, empowering them to become active and effective advocates for their own cause.
As the first woman elected a New Mexico senator from Albuquerque's near North Valley, Dede Feldman has been a pioneer for women in government. Feldman built her foundation on a varied career as a journalist, high school and university teacher, and the owner of a small public relations business. Feldman holds both a BA and an MA in Political Science from the University of Pennsylvania. She moved to New Mexico in 1975 and lives in a solar home with her husband of 46 years.
For more information about this and other events at the library, contact Lillian Galloway at 575-538-3672 or ref@silvercitymail.com.