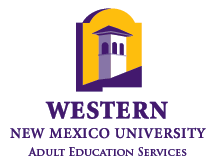 Announcing: the January-February schedule of regularly-occurring free technology learning opportunities! These events are offered in partnership with other community organizations. We are pleased to continue our partnership with Adult Education Services, whose director leads basic technology workshops. The workshops are particularly great opportunities for job-seekers seeking to boost their skills and entrepreneurs who want to harness technology for their businesses.
The upcoming workshops are as follows:
Basic Internet, Thursday, January 19, 10:00am-12:00pm: how to safely search the internet and how to use it as a resource
Basic Email, Friday, January 27, 2:00-4:00pm: how to use email professionally, attach files/pictures, and how to manage email
Microsoft Excel, Tuesday, February 7, 4:00-5:45pm: how to use Excel for personal and business accounting
Microsoft Word, Thursday, February 16, 10:00am-12:00pm: how to use templates and ribbon functions
There will be open labs for practice, questions, and troubleshooting on Friday, January 13, 10:00am-12:00pm and Friday, February 10, 10:00am-12:00pm. Participants can use library-provided laptops and tablets to practice their skills and become familiar with different devices. Knowledgeable library staff and volunteers will be available to answer questions. Participants can also bring their own laptops or mobile devices for troubleshooting help. This is a great opportunity, especially if you have received a new device over the holidays and need to learn more about it.
Providing free technology training in the community is one way that the library fulfills its mission, which is to
● Provide access to information and ideas
● Foster literacy, life-long learning, and creativity
● Connect people to each other and the wider world
● Strengthen our communities
Helping more people gain access to technology is an important way to contribute to economic development, education, and community engagement in Grant County.