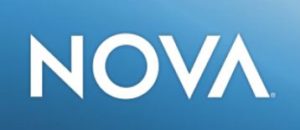 The Silver City Public Library will be showing a series of NOVA science documentaries from January through May, 2017. Each month community members can view a film on a different fascinating topic, ranging from the human brain to outer space. The events are free and open to the public.
On Tuesday, January 10 at 4:30pm, embark on an exploration of your own mind with the NOVA ScienceNOW production How Does the Brain Work? The film will cover brain research topics including our perception of illusions, "hacking" the brain, artificial intelligence, and more. Click here to see a list of items about the brain at the Silver City Public Library.
Celebrate the 87th anniversary of the discovery of Pluto on Tuesday, February 14 at 4:30pm, when the library will show The Pluto Files: The Rise and Fall of America's Favorite Planet. Neil deGrasse Tyson investigates this scientifically captivating member of the solar system, which elicits Americans' fascination and passionate debate.
On Tuesday, March 14 at 4:30pm delve into technology at the library showing of Ancient Computer, the story of an enigmatic shipwrecked piece of metal discovered in 1900. Recent imaging tools have revealed the object's complexity, a sophistication that would not be matched for at least 1000 years.
The library will show NOVA's The Great Math Mystery on Tuesday, April 11 at 4:30pm, exploring how mathematics underpins natural forms, art, scientific advances, and our understanding of reality. The film considers whether math is simply a useful human invention, or "the language of the universe."
The science film series will conclude on Tuesday, May 9, 4:30pm with Decoding Neanderthals, the story of Homo sapiens' migration and surprise encounter with this mysterious species. Learn about the discoveries of the team that reconstructed much of the Neanderthal genome.
For more information about this and other events at the library, contact Lillian Galloway at 575-538-3672 or ref@silvercitymail.com.