This week's summer reading activities will include a free concert with Andy Mason and opportunities for hands-on experimentation. Here's the calendar:
Tuesday, June 28, 10:30am: Storytime and a simple craft, ages 0-5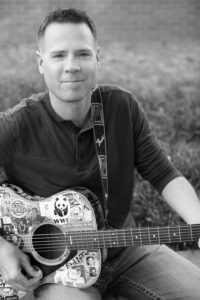 Wednesday, June 29, 10:30am: Andy Mason in Concert. Award-winning New Mexico children's musician Andy Mason will bring his educational, interactive and fun musical performance to the Silver City Public Library. Family members of all ages are invited to join the fun. Andy, from Portales, NM, will have the audience dancing and singing along to his songs about Pizza, Burritos, Sharks, Pirates, Owees and Hand Washing! Offering songs in English and Spanish, Andy Mason brings a little of New Mexico to each of his performances. Andy's family-friendly music keeps the attention of children and adults alike, who will no doubt come away from Andy's show having learned something too.
Wednesday, June 29, 4:00pm: Little Engineers (Lego and more!) (ages 6-12)
Thursday, June 30, 10:30am: Create bubbles and explore the science of bubbles. We will learn how bubble solution is made, how bubbles form, and try making giant bubbles. We will also make thousands of small bubbles! This activity is geared towards ages 6-12.
Thursday, June 30, 4:00pm: Board gaming (all ages)
Friday, July 1, 2:00pm: WildWorks: Fireworks Milk & Walking Water (ages 10+)