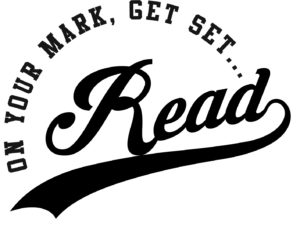 Community members of all ages are invited to participate in the 2016 Summer Reading Program at the Silver City Public Library. The theme, "On Your Mark, Get Set…READ!" highlights sports, outdoor play, games, health, and wellness. The library is offering activities for pre-school, school-age children, and teens, including special guest performers, hands-on activities, board gaming, and storytimes. Participants will get active with library golf, dance, a spy challenge, and more. There will also be a summer reading program for adults with weekly prize drawings. Summer reading registration begins Monday, May 2 and continues through the duration of the program. Those interested in signing up can do so by visiting the library front desk, bringing their library card if they have one.
The program will officially kick off on June 8, 10:30 AM with a special performance by storyteller Indiana Bones, Keeper of Legends. Activities will continue for more than six weeks during June and July. July 22 will be the last day to turn in completed reading logs and pick up prizes. The Summer Reading Program Party will be on Friday, July 29, 3:00 PM. There will be grand prize drawings for those who completed their reading logs, made possible by a grant from Walmart, and snacks for everyone. "The library summer reading program would not be possible without the support of the Friends of the Library," said Lillian Galloway, programming and outreach librarian. "The Friends provide funding for reading logs, incentives, performers, equipment for activities, and everything else we need to make the program a success each year. We are very pleased to provide an opportunity for children and teens to engage, have fun, learn, and read every summer."
The library is located at 515 W. College Avenue in Silver City and is open Monday through Thursday 9:00 AM – 6:00 PM, Friday 10:00 AM – 5:00 PM, and Saturday 10:00 AM – 2:00 PM. For more details see the Summer Reading Program page, and if you have any questions contact the library at 575-538-3672 or ref@silvercitymail.com.