After a successful January 20 workshop on Microsoft Word, the Silver City Public Library is pleased to host more technology learning opportunities for adults led by Adult Education Services and library staff. The next open technology lab will be on Tuesday, February 2, 10:00am-12:00pm at the library. Open labs are opportunities to learn, practice computer skills, and ask questions about any tech topic. Try out tablets and 2-in-1 devices provided by the library. Bring your own laptop or mobile device for troubleshooting. Knowledgeable Silver City Public Library staff and volunteers will be available to help.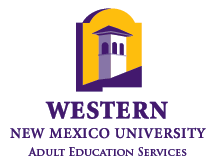 The next tech workshop will be on Microsoft Excel on Thursday, February 4, 4:00-5:45pm. WNMU Adult Education Services will teach how to use Microsoft Excel for personal and business accounting. Job-seekers, entrepreneurs, and those seeking to boost their work skills are especially encouraged to attend. No registration necessary. There are 14 laptops available for participants to use.
These tech learning opportunities are free and open to the public. The Silver City Public Library is located at 515 W. College Avenue, on the corner of College and Cooper Street in Silver City.
There will also be basic computer classes at the Bayard Public Library led by Literacy Link-Leamos. The three-session class series will cover the following:
how to turn the computer off and on
how to set up your own email account
how to use the internet
how to print
how to fill out an online job application
The classes will be held on Fridays, February 5, 12, and 19, from 10:00 to 11:30am. To sign up, please call Sonya or Marivel at the Bayard Public Library at 575-537-6244, or stop by to give them your name.
Even more upcoming sessions can be found on our Technology Training page!