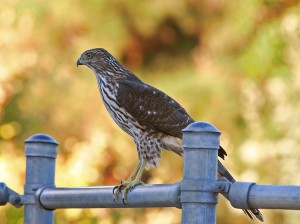 Hawks Aloft, Inc. will be giving a presentation about raptors for all ages at the Silver City Public Library on Tuesday, December 8, 4:30-5:30pm. Live raptors will be featured as Hawks Aloft biologists discuss raptor biology and raptor conservation. This program is free and open to the public. For the safety of the birds, there will be a limit of 50 people, so please arrive early to ensure a seat.
Hawks Aloft, Inc. is a nonprofit organization, incorporated in 1994 and based in Albuquerque, that works to conserve indigenous wild birds and their habitats through avian research, conservation, and education. This program is also sponsored by the Upper Gila Watershed Alliance.
For more information about this and other events at the library, contact Lillian Galloway at 575-538-3672 or ref@silvercitymail.com. The Silver City Public Library is located at 515 W. College Avenue and is open Monday-Thursday 9:00am-6:00pm, Friday 10:00am-5:00pm, and Saturday 10:00am-2:00pm.