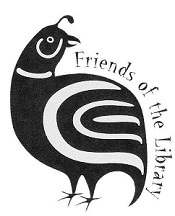 Friends of the Silver City Library Quarterly Book Sale
Saturday, September 12, 2015
Sale 9am-2pm. Members only 9am-10am, everyone invited 10am-2pm.
1510 West Market Street, Silver City
The Friends of the Silver City Public Library will hold their quarterly book sale on Saturday, September 12, with thousands of new, used books. Hardbacks are $1.00 and paperbacks 50 cents. The store has hundreds of good quality DVDs starting at $1.00. There are so many mysteries, we have separate shelves for David Baldacci, Lee Child and James Patterson along with many other authors. The books outside in the parking lot are $1.00 a bag (bags are provided). From 1:00 to 2:00pm the parking lot books are FREE.
All proceeds go to support the Public Library. For more information, contact folsilvercitynm@gmail.com.